The recent HR Summit held at The Hong Kong Convention and Exhibition Centre was a buzzing event with delegate numbers reaching over 2,500 each day. Disruptive Innovation was a powerful theme. The premier launch of the much awaited leadership training and team building tablet based application, Peak Performance from Catalyst Global drew much attention.
Peak Performance is a competitive game in which teams manage resources and monitor conditions as they instruct their guides up Mount Everest to the summit and return to base camp over an 18 day expedition. Think movies like Everest or Sherpa. Each team views their choices and makes their selections via a team tablet. Climbing conditions, such as, altitude and weather are projected onto a centralised screen, along with the overall positions of all teams in the game to keep the competition heightened throughout the game. All this serious decision making is interjected with light-hearted physical activities such as stuffing a sleeping bag, getting into a climbing harness blindfolded and pitching a tent!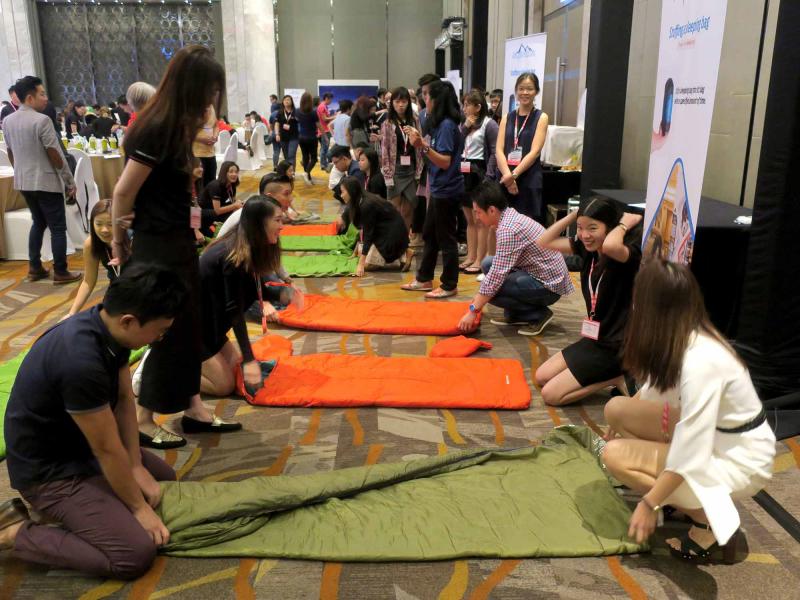 The importance of experiential learning as a tool for bringing about individual and organisation change should not be underestimated. In a normal work environment employees are often bound by fear of failure. Research shows that with experiential learning outside the workplace, participants experience learning in less time through the use of engaging themes, tactile components, fun and relevant links to their business environment.
Following the experience, participants use reflective observation to identify what occurred during the exercise, what decisions they made and the consequences of these decisions. When paralleled to real business world circumstances participants are able to make permanent, effective changes in behaviour by fully understanding the implications of their choices and accepting responsibility for them.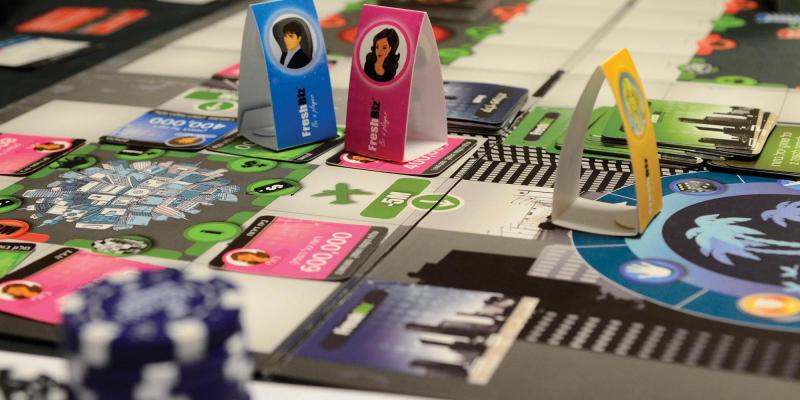 Disruptive Innovation was also the focus at the FreshBiz seminar in the HR Learning Theatre with attendance swelling 3 times over the allocated places! David Simpson from Team Building Asia, guided participants through FreshBiz, a fun, game based workshop designed to boost teamwork and creativity in less than 90 minutes. To date, FreshBiz has impacted the lives of over 35,000 people in 20 countries. And, it was no different at HR Summit. Participants attested to the insights into the power of collaboration, creativity and proactive independent thinking that they drew from the game. FreshBiz is the creation of Ronen Gafni and Simcha Gluck and available globally through the Catalyst Global network.
In a different twist to Disruptive Innovation, Team Building Asia designed a bespoke "Treasure Hunt" to encourage deeper engagement with the booths at HR Summit. Clutching an iPad installed with the popular Go Team app participants were guided around. On arrival at a booth, they were challenged to interact and answer 3-4 customised questions, specific to that company's service provision. All agreed it was a fun and unique way to explore HR Summit in Hong Kong.